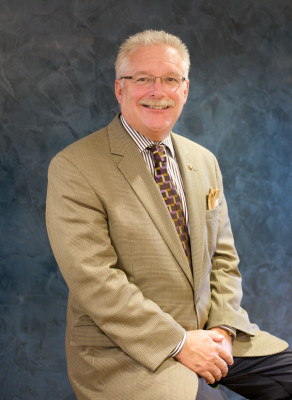 BALTIMORE, MD (1.11.16) — Albert W. Rubeling, Jr., FAIA, Senior Vice President of Towson-based Rubeling & Associates, A JMT Division, has been named the 2016 Kea Distinguished Professor by the University of Maryland's School of Architecture Planning and Preservation. In honor of Paul H. Kea, the award recognizes outstanding practitioners and scholars.
"The appointment of Al as Kea Distinguished Professor is a fine reflection of the legacy of Paul H. Kea, known as much for the quality of his design work as he was being an astute businessman," said David Cronrath, Dean of the School of Architecture, Planning and Preservation. "Al's established career and tireless dedication to the development of the future of the profession will be a touchstone for the [Maryland Architecture Planning and Preservation] MAPP community."
Rubeling became a lecturer with the school in 2008 and is an active member of the School's Board of Visitors. Rubeling has been adept in conveying his extensive experience in architecture, entrepreneurship, and business practice into the classroom, guiding students in career development. His Careers in Architecture course is a student favorite, helping undergraduate seniors visualize their career paths and differentiate themselves in the industry.
Rubeling graduated from the University of Maryland's Architecture Program in 1977,  then launched Rubeling & Associates in 1981, an interior design and architecture firm specializing in education, corporate, healthcare, and religious facilities. The firm merged with JMT in 2014.
Over the past 30 years, Rubeling has been appointed to the Maryland State Board of Architects and the Baltimore County Architectural Review Board. He is past president of the Essex Community College Foundation, and former member of Leadership Baltimore County and Baltimore Foundation of Architecture. Al has chaired the Architecture Committee for the Baltimore/Richard Bloch Cancer Survivors Park in Towson, Maryland and served on the Board for The Boys' Latin School of Maryland.  He also served as a Trustee for St. James Academy as Chair of the Strategic Planning Committee.
In addition, he has served as President of the Baltimore and Maryland chapters of the AIA, on the National Board of Directors, and as a Trustee of the National AIA Trust. He is the 2007 recipient of AIA The Leslie N. Boney Spirit of Fellowship Award and in 2014, Rubeling was appointed as Chancellor to the College of Fellows for the American Institute of Architects.