April 19 @ 5:30 pm – 9:00 pm
Location: Fretz | Sub-Zero and Wolf Showroom, 9204 Berger Road, Columbia, MD 21046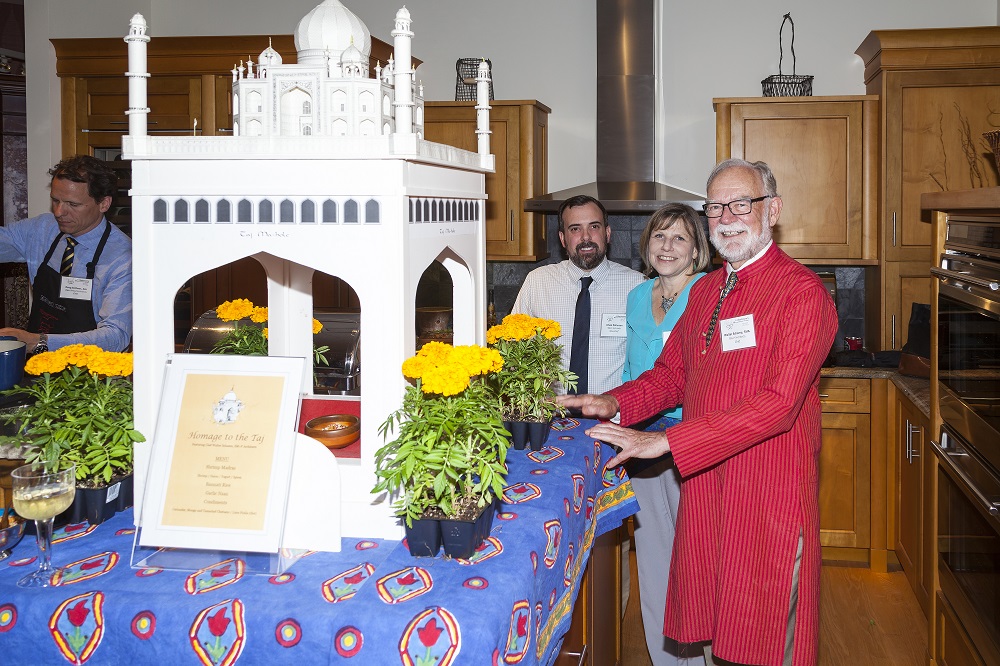 Join AIABaltimore for the 2nd Annual Celebrity Chef Night
Tickets are limited
Celebrity Chef Night returns! Architects will have their culinary design prowess put to the test as they compete to create the best dish: hors d'oeuvres, main course, or dessert. Each dish is judged by a local celebrity chef and by you the guests.
This fun and festive evening will include samples of each chef's creation, beer and wine, and a chance to win cash in our 50/50 raffle. There will be a silent auction with paintings and jewelry made by local architects, restuarant/wine packages, golf lessons, Orioles tickets and more!
Our celebrity chef judges will also be conducting live cooking demonstrations during the event!
Proceeds of the event will be donated to the AIABaltimore and Baltimore Architecture Foundation's scholarship programs for students of architecture at Morgan State University and Maryland community colleges and universities, as well as the Future Architects Resources/Kids in Design outreach and education programs for underserved middle and high school students to encourage career opportunities in architecture, design, and construction.
We are accepting canned good during the event to be donated to the Maryland Food Bank. Bring canned food!
Schedule
5:30 – Arrive:  The Bar is Open! Celebrity Chef Appetizers Served, and Silent Auction Opens
6:00 – Culinary Competition Opens – Judging Begins
6:30 – 7:00 – Chef Algaze Cooking Demonstration
7:00 – 8:00 – Food Sampling, Voting, Networking, Mingling and Bidding on Silent Auction!
8:00 – Silent Auction Closes – Winners Announced (Do not need to be present to win)
8:30 – Culinary Competition Category Awards & 50/50 Raffle Winner Announced
9:00 – Event Concludes
Celebrity Chef Judges
Chef Kyle Algaze – Head Chef of Iron Rooster in Annapolis and new location in Canton
Chef Matthew Audette, Executive Chef of Forno Restaurant & Wine Bar
Culinary Competitors
Appetizers
Ann Powell – Ayers Saint Gross – "Gougères"
Glen Tipton, FAIA – Hord Coplan Macht – "Maryland Crab Balls"
Gabriel Kroiz, AIA – Kroiz Architecture/Morgan State University – "Japchae"
Laura Penza, AIA/Jeff Penza, AIA – Penza Bailey Architects – "Sweet Bacon Sticks"
Pavlina Ilieva/Kuo Pao Lian – PI.KL – "Taiwanese Style Pork Dumplings w/ Fresh Pickled Vegetables"
Walter Schamu, FAIA – SM+P Architects – "Endive with Roasted Beets and Avocado"
Doug Bothner, AIA – Ziger/Snead – "Gruyere Beignets"
Leon Bridges, FAIA – Morgan State University – "Leon's hors d'oeuvres"
Entrées
Eric Feiss, AIA/Paul Hume, AIA – GWWO – "Eastern Style North Carolina Barbecue"
Meredith Sullivan, AIA/Francisca Bonilla, Assoc. AIA – Design Collective – "Braised Short Ribs with Creamy Polenta"
Dean Maryanne Akers – Morgan State University – "Pansit Canton"
Sandi Worthman – AIA Maryland – "Cocoa-Chile Cherry Pork
Desserts
Kathleen Lane, Assoc. AIA – AIABaltimore – "Grammy's Strawberry Icebox Pie"
Tom Liebel, FAIA – Marks, Thomas Architects – "Dobos Torte"
Stephanie Brick, Assoc. AIA – Nicely Done Kitchens & Baths – "Chocolate Ganache Torte"
Peter Stubb, AIA/Ehren Gaag, AIA – Gensler
Harry Pettoni, Schrader Group
Directions
From Baltimore:
Take 95S towards Washington to MD175W exit 41 towards Columbia. Turn left onto Snowden River Parkway, turn left onto Oakland Mills Road. Turn right onto Berger Road. Make first right into parking lot.
Thank you to our generous sponsors