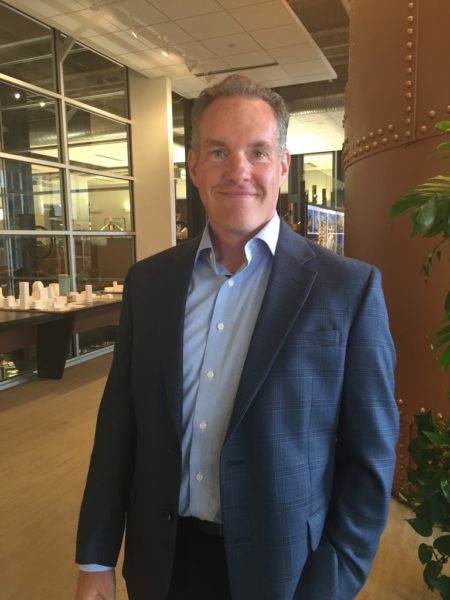 Baltimore, MD (January 3, 2017) – Design Collective is excited to welcome new employee and Senior Associate, Andrew Watkins, AIA, LEED AP BD+C as the firm's new Director of Building Technology. He brings over 20 years of experience with commercial office and institutional facilities, particularly in the higher education market, with projects including: University of Delaware's Harker Lab Building, Morgan State University's School of Business & Management and Kent State University's Integrated Science Building.
A graduate of Morgan State University, Andrew has a Master's degree in Architecture and also obtained a Bachelor's degree in Architecture from the State University of New York at Buffalo. He speaks frequently at professional conferences including the Association of Computing Machinery's Special Interest Group on Computer Graphics and Interactive Techniques (ACM SIGGRAPH), BIMForum, and AutoDesk University.
As Director of Building Technology at Design Collective, Andrew will be responsible for instilling and promoting best practices for developing and implementing CAD/Revit office standards, generating innovative BIM family content and content libraries, leading staff training and design production software support, as well as testing and implementing emerging technologies.