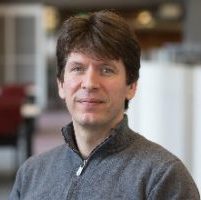 Name: Anthony Gill, AIA 
CivicLAB Class: 2016
Alma Mater: Pennsylvania State University
Hometown: Frederick, MD
Why was it important for you to take part in CivicLAB?
I wanted to learn from the first-hand experience gained by active participants in the AIA Knowledge Communities and individuals working in the nonprofit sector to understand what outreach programs exist in the Baltimore region.
Since participating in CivicLAB what new leadership opportunities have you discovered?
Since participating in CivicLAB I have been nominated the Chair of the AIA Baltimore Practice Management Committee, created the AIA Book Club, and joined the board of the Baltimore Architecture Foundation.
How can architects/designers become better advocates for the profession and the built environment?
As a State licensed protector of the health, safety, and welfare of others it is the architect's role to be good stewards of the environment and the well-being of others in the community. Through shaping the built environment, architects/designers should have an opportunity to create a better future for all citizens, not just the few we are fortunate to call our clients.
What makes this an exciting time to be a Citizen Architect in Baltimore?
There is a lot of room for architects to play a larger role in society. Through civic engagement, whether on a community association, non-profit organization, board, or a member of elected office, architects can share their insights and use their critical eye to assist like-minded citizenry in making significant improvements to the City of Baltimore.
Any hobbies outside of leadership, advocacy, architecture?
I do enjoy a good break from architecture. When I'm not problem solving, I enjoy skiing, sailing, squash, motorcycling, and travel with my family. I am grateful to my wife for reminding me to make time for these activities.