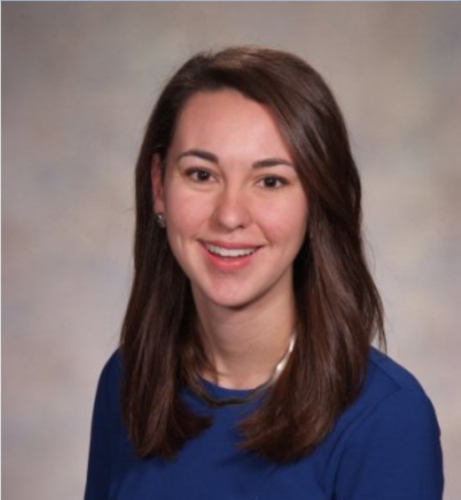 Rebecca Meyer was born in Panama City, Florida and lived in Yorktown, Virginia. She attended Virginia Tech in Blacksburg, Virginia, graduating Summa Cum Laude with a B.Arch, a Minor in Public and Urban Affairs, and an Honors Diploma in 2017.
Rebecca had an early start in architecture, beginning with a yearlong mentorship at ARCI Architects during her senior year of high school where she designed a single-family waterfront home incorporating green technology. The project was selected to be presented at the International Genius Olympiad in SUNY Oswego and placed third in the design category. In college, Rebecca had the opportunity to study abroad at the Virginia Tech Steger Center in Riva San Vitale, Switzerland for a semester. The program included a studio based in Switzerland and travel to surrounding countries. The experience transformed the way she saw the built environment and helped her understand how designers have the ability to influence cities and spaces long after their lifetime.
Rebecca interned at Virginia firms Lyall Design Architects GuernseyTingle Architects. She moved to Baltimore after graduation to work at Design Collective. Having worked on small-scale buildings in residential, commercial, automotive and religious sectors during the early part of her career, she was eager to jump scales, and has enjoyed working on larger projects including mixed-use and multi-family projects like The Hendler in Baltimore and The Blairs F2 in Silver Spring, and education projects like the Eagle Academy Public Charter School in Washington DC.
Rebecca joined AIA Baltimore as a member of the Emerging Professionals (EP) Committee in January 2018 after passing her first of six exams, and also joined the Design Awards Committee. In July, Rebecca enthusiastically became co-chair of the EP committee and helped coordinate the Licensure and Architect Registration Exam (ARE) Prep Kickoff Event in September, which provided an overview of the EP study sessions, ARE and Maryland licensure requirements. Under her leadership, the EP Committee will assist AIA Baltimore members navigate the ARE 5.0 and path to licensure, in addition to supporting young architects and associate members on their journey to becoming successful architects by providing programs that promote community involvement, networking, and continuous career advancement.