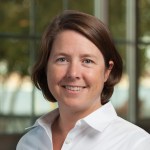 In 2013, at a monthly meeting of the Historic Resources Committee Meeting in the Engineer's Club, a new member, Chelsea Thomas, AIA, shared a program idea. While living in Denver, Chelsea was active in the Denver Architecture Foundation's Doors Open Denver, an event where buildings across the city were opened to the public for two days every year. The program seemed well suited for AIA Baltimore and the Baltimore Architecture Foundation, and support quickly developed for launching Doors Open Baltimore.
With Chelsea leading the charge, the inaugural Doors Open was held in October 2014 for one day with 42 buildings open for free to explore. Now in its fifth year, Doors Open Baltimore was featured in an interview on WYPR, numerous print and social media outlets, and enjoyed support from an unprecedented number of partner organizations. There were events planned over four days at more than 60 sites and attendance has grown to reach approximately 10,000 total visits. While many of you might be aware of the growing influence of Doors Open Baltimore, we want to be explicit in the ways this event has succeeded in elevating our city with the inclusion of:
Historic properties and new projects;
Artist studios and maker spaces;
Self-guided and led tours;
Cultural institutions and places of worship;
Residential and commercial spaces;
Itineraries built around themes, access to public transportation, or bicycle routes;
Nearly 200 volunteers, most of whom are students and non-architects; and
91% of attendees responded that they learned something new about Baltimore architecture.
With Doors Open Baltimore, we bring the city's residents out into the neighborhoods. This is a simple way in which we can elevate the appreciation of the creative culture, explore our city, and celebrate its built character. The 2018 Doors Open Baltimore revealed:
46% of attendees visited a neighborhood they were previously unfamiliar with.
74% of attendees responded they are likely/very likely to return to a site they first visited during Doors Open Baltimore.
52% of attendees said Doors Open Baltimore changed their opinion about Baltimore City for the better.
Thank you to all of the Doors Open Baltimore volunteers for making this year another benchmark year in the success of one of our newest traditions.