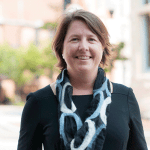 As we rapidly approach the end of 2018, tradition tends towards reflecting on the year. While this has been a year filled with achievements and success for our chapter, I believe they are only the foundation for the greater successes that await us in 2019.
We have an AIA Chapter of which we can all be proud, due to the dedication of our staff and membership. Building on this momentum, we can look ahead to an amazing 2019. We will:
Continue to support equity in our profession with the implementation of initiatives like the AIA Guide for Equitable Practice and related programming through our Equity and Practice Management committees.
Announce a location for a new Center for Architecture.
Sponsor a Design Competition for the Center for Architecture.
Develop deeper and more meaningful connections to the architecture students in our community through our Future Architects Resources (FAR) and Emerging Professionals committees.
Introduce AIA Baltimore and BAF to new audiences among the general public and develop support for BAF programs in a fun-filled Groundhog Day Party.
Advocate for legislation to support the architecture profession and built environment in city and state governments with AIA Maryland and other allied organizations.
After 40 years of the Spring Lecture Series, a new format will be introduced to connect to our supporters and further broaden our community's architectural dialogue to address issues in Baltimore's built environment.
Host a Doors Open Baltimore with BAF that will exceed 11,000 visits to participating sites.
In looking ahead to 2019, our success will rely on you volunteering your time and carrying out our engagement strategy from our annual retreat by:
Creating personal connections to our membership and the public to engage in AIA Baltimore and BAF programs for knowledge-sharing, advocacy and public outreach
Strengthening the relationship between AIA Baltimore and the Baltimore Architecture Foundation; and
Expanding the relationships of our organization with external allied organizations, establishing stronger partnerships through ongoing collaboration and the planned Center for Architecture.
We will continue to bolster the relevance of our profession by enriching our community connections. Our future is bright.
Thank you for the opportunity to represent our profession locally, as well as at the state and national levels. This has been an amazing year and I look forward to watching our evolution continue in 2019 under the leadership of Suzanne Frasier, FAIA.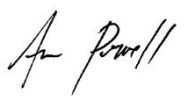 Ann Powell, AIA, LEED AP BD+C
Ziger/Snead Architects