All AIA Baltimore members are invited to vote for candidates nominated for open board of directors positions for AIA Baltimore and AIA Maryland. Please see information on candidates below. Note that all voting is electronic and we will not be voting in person at the Annual Meeting.
Deadline: December 5 VOTE NOW
2020 board announcements and introductions will be made at the AIA Baltimore/BAF Annual Meeting and Holiday Party on December 6, 12:00 pm at One Charles Center. REGISTER NOW
Eligibility
AIA Members are eligible to vote on all candidates.
Associate AIA Members are eligible to vote on all candidates.
AIA Baltimore Allied Members are eligible to vote on Allied Member candidates.
Voting is anonymous.
View current AIA Baltimore Board of Directors | View current AIA Maryland Board of Directors
AIA Baltimore Directors (4 Open Positions)
Martina Reilly, AIA (Renewing; Nominated for Executive Committee – Treasurer)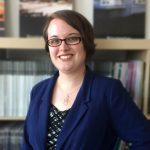 Martina Reilly, AIA, is a registered architect at Moseley Architects. Martina has worked on multi-family, educational, and retail projects in new construction and renovation. Martina attended University of Maryland where she graduated cum Laude in Architecture with a citation in art. Martina has been a member of AIA Baltimore since 2005. She was one of the first to graduate from the CivicLAB program in 2012. She helped AIA Baltimore win the National AIA Disaster Response grant to establish the AIA Baltimore Disaster Assistance Committee and train Maryland architects in disaster assessment. She continues to promote disaster preparedness and resiliency through her work with the AIA Baltimore COTE | R committee. Martina is an active volunteer for the Neighborhood Design Center, having worked on over ten different projects, earning her a spot on the NDC Hall of Fame. She also co-founded and served as chapter leader of the Baltimore Chapter of Architecture for Humanity from 2011-2015. Martina was awarded Community Architect of the Year in 2014 for her work with AIA. She has also served on AIA National's Resilient Education Working Group to develop AIAU coursework on resilient design.
Sara Langmead, AIA (Renewing)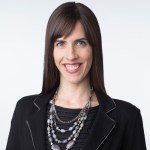 Sara Langmead, AIA, is a licensed architect and professional engineer specializing in historic preservation and adaptive use. She draws upon her multidisciplinary background to integrate the technical aspects of preservation with the considerations of heritage conservation and the design of spaces for modern use. Sara's project experience includes educational facilities, healthcare facilities, commercial and government offices, residential communities, and maker spaces. She has worked on the rehabilitation of building types ranging from abandoned factories to a National Historic Landmark. She is particularly interested in sustainable design and retrofitting. Sara is an Associate at Quinn Evans and previously worked at Marks, Thomas Architects. Sara is an active member and former co-chair of the Historic Resources Committee.
Ryan Jordan Pfarr, AIA (Renewing)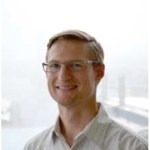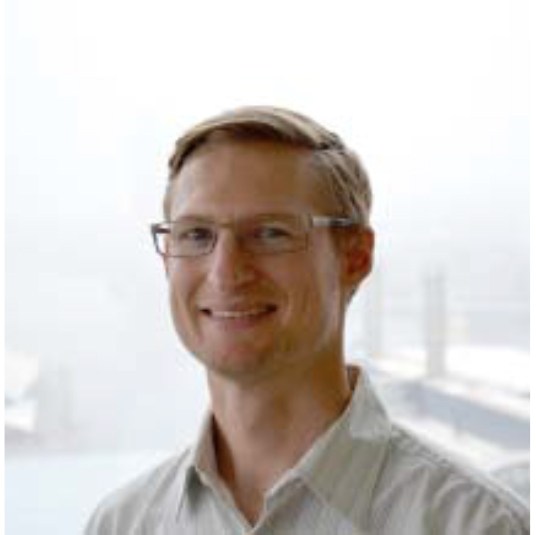 Ryan Jordan Pfarr, AIA, has been active in AIA Baltimore committees since moving to Baltimore and joining the architectural community 13 years ago. For much of that time he has been active on the Spring Lecture Series committee, helping with the graphics, promotion and speaker selection. After stepping away from that committee, he got involved with organizations such as USGBC. In 2015, as chair, he brought the Green Schools Conference to Baltimore for the USGBC Maryland chapter. After hosting a successful conference, he engaged with AIA Baltimore committees, specifically the COTE | R committee, where he has assisted in programming and planning efforts.
Trey Shamer, AIA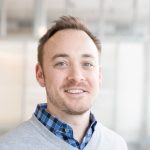 Tilghman "Trey" Shamer, AIA is an Associate at Moseley Architects, specializing in the Senior Living and Multi-Family Housing sectors. In addition, his architectural experience includes retail and workspaces, bars and restaurants, civic, and residential projects throughout the Mid-Atlantic. He is passionate about creating enhanced environments for the aging population, believing that architecture should not only be functional and universal, but also increase wellbeing and provide opportunities for intergenerational engagement. Tilghman graduated summa cum laude with a Bachelor's of Architecture from Virginia Polytechnic and State University. He is a LEED Accredited Professional with a specialty in Building Design and Construction. Active in the AIA Baltimore Chapter, he recently held the position of Emerging Professionals Committee Co-Chair.  While in this position, he developed several annual events to support future architects and encourage mentorship and communication among members.
AIA Maryland Director
(2 Open Positions)
Rudy Schaar, AIA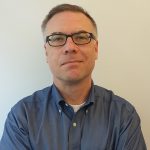 Rudy Schaar AIA, LEED AP BD+C is a 1983 graduate of Penn State. After receiving a Masters in Science for Sustainable Design in 2010, Rudy moved to Baltimore in 2011 and is a senior architect at Whitman, Requardt and Associates. He has more than 30 years of experience designing, directing and managing complex municipal, academic and institutional projects. Rudy has been actively involved in AIA Baltimore since arriving here, including advocating for the adoption by the City of the Green Building Code, green zoning, and Complete Streets. Rudy is a member of the Committee on the Environment & Resiliency (COTE+R) and is currently serving as co-chair.
Ash Belgi, AIA (Renewing)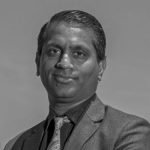 Ash Belgi , AIA LEED BD+C joined ATI in 2013 to manage the Architectural Studio , holds a Master's Degree in Architecture, and is a Licensed Architect. Ash has over 20 years of experience on large to small scale master planning and architectural design projects, including new construction and renovations. He is committed to practical sustainable design solutions and remains informed through his membership in USGBC and on the AIA Maryland board. 
AIA Maryland Alternate Director (1 Open Position)
Dan Bailey, AIA (Returning)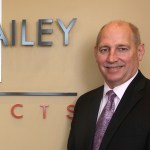 Dan Bailey, AIA, is a principal at Penza + Bailey Architects where he has played a key role in the successful administration of new construction and renovation projects for both private and governmental clients. His experience on city, state, and federal projects of all types and sizes contribute significantly to his excellence in project management. Dan is an expert in contracts management and has helped facilitate many successful projects for non-profits, religious, justice, federal and healthcare clients. As a past-president of the AIA Maryland chapter, Dan is very active with AIA and passionate about architecture legislation. Dan received the AIA Baltimore 2011 President's Award – Community Architect of the Year in recognition of his commitment to mentoring architecture students at Morgan State University. He is also a member of the AIA Academy of Architecture for Justice which supports best practices in corrections design.
AIA Baltimore Allied Member Board Representative Shadow (1 Open Position)
Sandy Yellott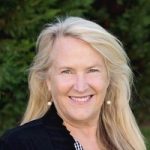 Sandy Yellott is focused on developing and maintaining relationships with clients in the Healthcare and Corporate vertical markets for Douron. She has a B.S. and B.S.L.A. from Cornell University and over two decades of experience in Landscape Architecture, Interior Design and Project Management. Her experience combines a natural sales style that highlights a genuine interest in people and a talent for communicating design vision with a passion that motivates others to follow.