Workwell Project by David Bloch

Collaborative workspaces provide flexibility for workers and employers. An employee working in one of these spaces can choose where they wish to work. Open plan areas allow for group engagement and impromptu meetings that spur creativity and generate new ideas. A balance between open areas and more quiet secluded areas is essential. Workers enjoy the ability to retreat to a more private place when their work requires a greater amount of focus and thought. Having distinct spaces available helps with worker focus and engagement, as well as to ensure the spaces are utilized effectively. The worker is provided with a defined space they can identify as their own and mentally distinguish as their place of work. Providing a connection to nature and quality views helps to maintain worker focus and motivation.
The project provides a workspace for the mobile digital worker. An alternative to working from home or at the local coffee shop, the project provides amenities and spaces that promote the physical, mental and social health of the worker. The greenery in the atrium creates an amenity accessible to the public and for use by the members of the coworking space. This connection to greenery helps to reduce stress and promote the mental health of workers. The meditation space floating in the atrium allows an area for workers to relax and recharge from their daily duties. The exterior façade features a wooden lattice-like pattern that functions as a louver while providing an undulating pattern that creates visual interest as it is viewed from outside.

Elevation South

Section Through Atrium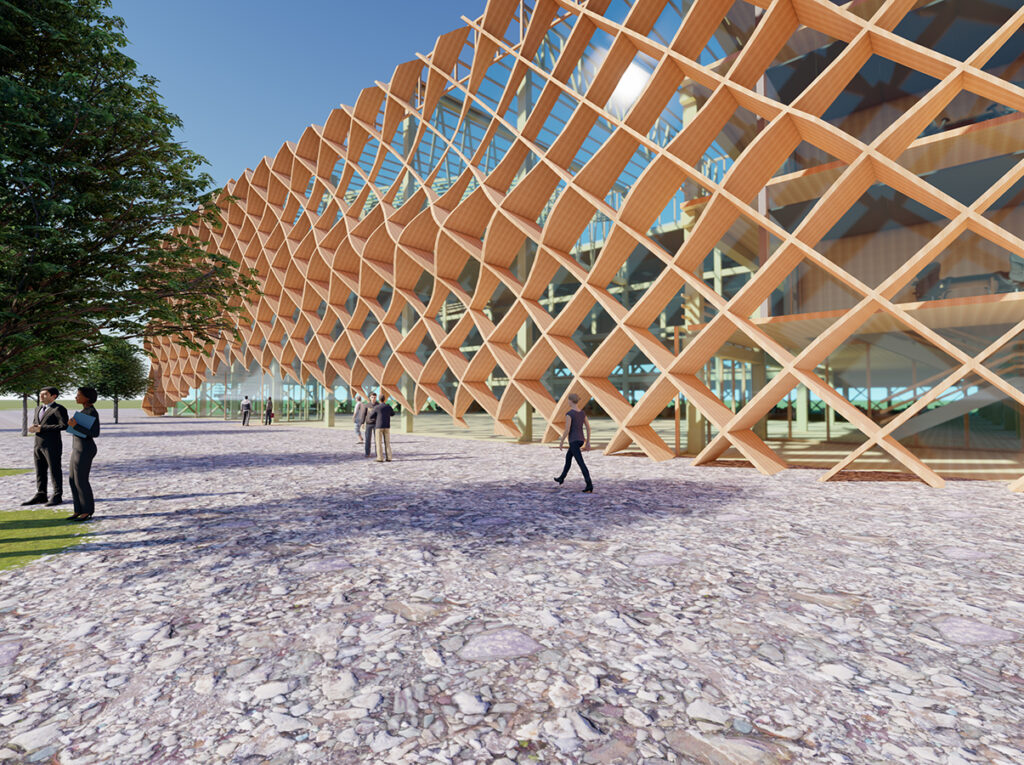 Exterior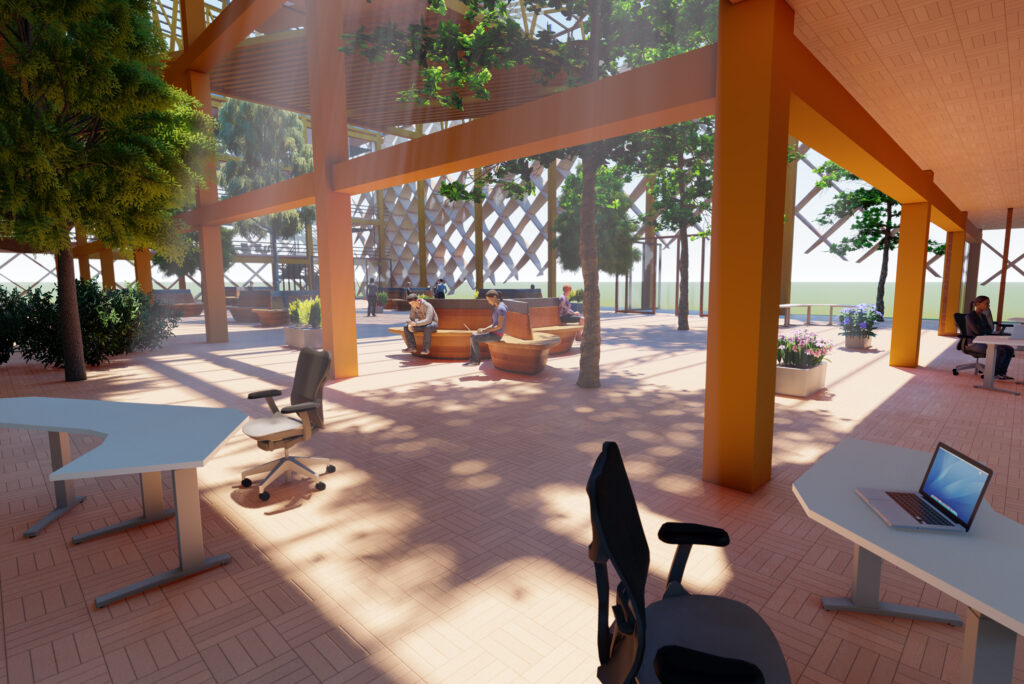 Hotdesk Area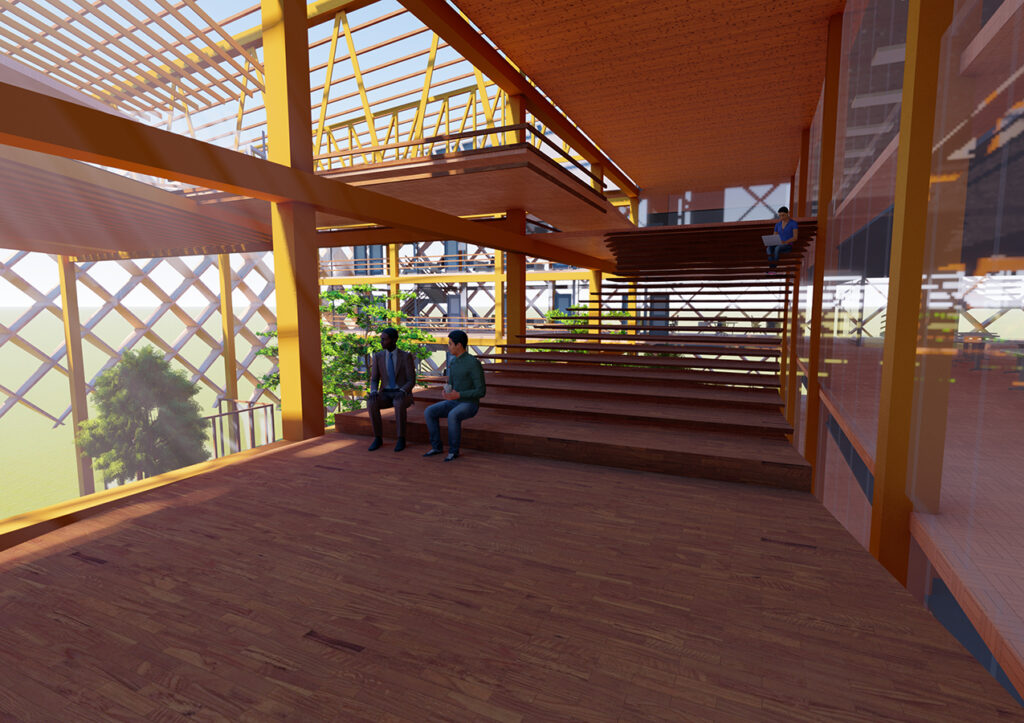 Atrium Stairs
The instructor for the terminal project studio (ARCH.772 Architectural Design Six) was Ruth Connell A.I.A., Associate Professor. For information about this course or the project, please contact Ruth at ruth.connell@morgan.edu.