Over the past years, the architecture community has come together in the month of October to celebrate architecture and design. Our celebrations began as a few days within the month and grew into an entire week, and eventually, we needed the whole month to celebrate.  This year is no exception. The events will be different due to the pandemic; however, they will be just as informative, and more accessible than ever.
Leading this celebration is Doors Open Baltimore. Doors Open Baltimore is hosting programming throughout the month of October. For those of us who may not have had the chance to participate in Doors Open Baltimore's previous tours, this year is a great opportunity to learn about the great depth of architectural history and excellence of Baltimore. Doors Open Baltimore is organized by the Baltimore Architecture Foundation (BAF). It is the largest (and free) citywide festival of architecture and neighborhoods. Doors Open Baltimore allows thousands of people to explore the city and make meaningful connections to the built environment annually.
What is truly incredible about this celebration is the tremendous growth and excitement it has generated among the citizens of Baltimore. In its first year in 2014, 1,000 people came out to visit 40 buildings. Last year over 10,000 people participated and visited over 50 buildings.
See Doors Open Baltimore's complete schedule for the month of October:  https://www.doorsopenbaltimore.org/events/
In addition to Doors Open Baltimore's month-long celebration ,there are two other important events this month.  On October 23 at 4:00 PM, please join us for our 2020 AIA Baltimore Excellence in Design Awards Celebration. The Excellence in Design Awards promotes and publicizes the work of AIA Baltimore members throughout the country. As long and difficult 2020 has been for many of us, the Design Awards Celebrations offers us a momentary respite to celebrate with our colleagues the incredible work we have completed.
Finally, on October 30th at 2:00 PM please join us for a virtual ribbon-cutting and opening of The Center for Architecture and Design at One Charles Center. The festivities will include an exclusive virtual tour of our new home!  This is a monumental move for our Chapter. October 30th is just the beginning. Within these walls, we hope to create a lasting impact for the city of Baltimore as we forge new collaborations and reconnect with old friends.
Happy Celebrating.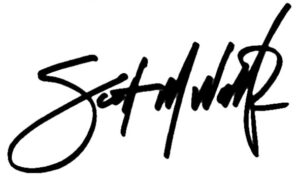 Scott M Walters, AIA, LEED AP Hord Coplan Macht