Greetings, Members of AIA Baltimore!
A few weeks ago, we passed the one-year anniversary of the start of the COVID-19 pandemic. What, you didn't get my card? It's been a difficult and depressing year of compromise, sacrifice, and profound loss that has affected all of us to varying degrees. While it's been challenging at times to maintain any sense of positivity, it's been the resiliency and ingenuity of my fellow Architects that has provided those necessary glimmers of hope.
We've all witnessed members of our community rise to the challenges of the pandemic in ways that benefit us all. We've seen firms and individuals design socially distant gathering spaces, better pedestrian and cycling infrastructure, flexible and safe indoor office arrangements, and the repurposing of existing structures to serve new and varied uses. We've seen donations of time, money, and materials to assist those in need of food, shelter, and employment. We've seen efforts made to maintain our social connections through Zoom Happy Hours, trivia nights, coffee breaks, and lectures.
While we've continued to demonstrate our resiliency, we've done so while balancing an ever-changing level of personal and professional responsibilities. Virtual and hybrid schooling for our children, disrupted child care, precautions regarding the health and safety of our loved ones, working from our dining room tables, and evolving public policy and guidelines have created obstacles that none of us had previously imagined as being "normal". Yet, we've continued to serve our clients and associations, grow our businesses, and expand our profession. It has no doubt been challenging, but we've done it and will continue to do so until we've reached the end of this, together.
Stay healthy and strong. And get your vaccine!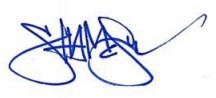 Scott A. McGovern, AIA
2021 President  – AIA Baltimore