Greetings, Members of AIA Baltimore!
It's October and, in addition to return of Pumpkin Spice Latte (enjoy or avoid – your choice), it means the return of Architecture Month! AIA Baltimore and the Baltimore Architecture Foundation have planned a month-long celebration of all things architecture in and around the city.
It started off with two events on October 1st – The Kick-Off Lecture "Mapping Baltimore Apartheid", a zoom webinar presented by Dr. Lawrence T Brown, author of "The Black Butterfly". Dr. Brown put Baltimore under a microscope, looking at the causes of segregation and drawing on extensive research of data and policy. Brown demonstrated how data visualization can be a tool to distribute resources to communities in need, and spoke to the roles of design, planning, and preservation in healing and restoring redlined Black neighborhoods.
Also, the opening of the SAY IT LOUD Maryland exhibition spotlighting the contributions of Maryland's diverse designers to the built environment. The exhibition opened at the Center for Architecture and Design beginning on October 1st, by appointment. The "Doors Open Baltimore 2021" event will be a mix of virtual and in-person tours this year, spanning from October 1-16.
Additional BAF lectures, free museum days, virtual histories, and walking doors are also planned through the end of the month. Check out the events at https://mailchi.mp/aiabalt/baf-keystone-newsletter-year-in-review-2597264.
The month culminates on October 29th with the 150th Anniversary edition of the AIA Baltimore Excellence in Design Awards. This gala is always the highlight of the year and I hope to see you there, outside on the terrace of One Charles Center. Learn all the details at https://www.aiabaltimore.org/event/2021-aia-baltimore-excellence-in-design-awards/.
Please participate in as many as these great activities as you can, in support of AIA Baltimore and the Baltimore Architecture Foundation. Members, professional staff, and volunteers from both organizations have put tremendous efforts into planning these virtual, in-person, and hybrid events this year, so please let them know how much it's appreciated.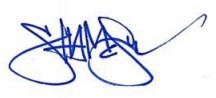 Scott A. McGovern, AIA – 2021 President – AIA Baltimore