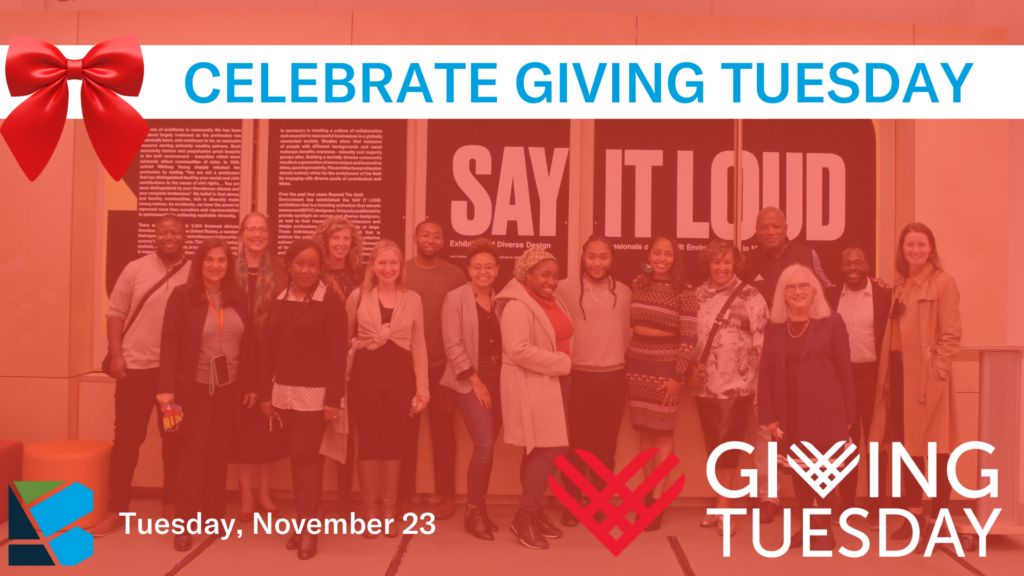 #GivingTuesday is on November 30. Much of what the Baltimore Architecture Foundation does depends on contributions from individual donors. How can your donation make a difference?
BAF continues to adapt its programs through the pandemic to achieve its mission to celebrate Baltimore architecture and design. Whether its our weekly Virtual Histories with Baltimore Heritage, or this year's hybrid Doors Open event, BAF is committed to delivering impactful programming about Baltimore history and architecture. We are very excited to start programming the Center for Architecture and Design, beginning with the recently opened SAY IT LOUD Maryland exhibition. And we have some exciting research projects in the works we can't wait to show you in 2022.
All this could not be possible without your support. Thanks to your support, BAF is able to offer most of its programs for free throughout the year, and broaden understanding of Baltimore architecture and design.
How does your donation make a difference?
By promoting the value of architecture to the public. The Virtual Histories Series  hosted with our friends at Baltimore Heritage continues to bring diverse perspectives on Baltimore history and culture to audiences around the world. 68 episodes and counting! This year's hybrid Doors Open Baltimore had over 40 programs in partnership with 45 community and cultural organizations. BAF is excited for 2022 when we plan to bring back the open house weekend! See recordings of all our virtual programs on our YouTube YouTube Channel.
By telling diverse stories of Maryland's architects. In 2021, BAF opened the SAY IT LOUD Maryland exhibition showcasing the works of diverse designers working in Maryland today. It was the first major exhibition at the Center for Architecture and Design, our new home and hub for Baltimore architecture and design. BAF is also working with EHT Traceries and the Maryland Historical Trust to document the works of early women architects in Maryland for the National Register of Historic Places to be completed in 2022. Next year will also be the launch of our Maryland architectural history Wiki – a new community resource for learning about the built environment.
By supporting the next generation of architects. BAF offers scholarships to support the next generation such as our Fellows Leadership Scholarship to exceptional Morgan State University undergraduates studying architecture, and our Future Architects Resources Award to architecture students at Community College, Undergraduate, and Graduate School levels. In 2022, BAF will bring back in person programs for middle and high school students such as the SAY IT LOUD Maryland Exhibition Youth Day. BAF will also continue offering virtual programs like Lunch with an Architect.