Join AIA Baltimore and The Baltimore Architecture Foundation for the 2021 Spring Lecture Series…
Cover photo: United States Olympic & Paralympic Museum (Diller Scofidio + Renfro)
1.5 AIA LU,  1.5 LA/CES LU Available
Architecture is a manifestation of culture. On the occasion of AIA Baltimore's 150th anniversary, the AIA Baltimore and Baltimore Architecture Foundation 2021 Lecture Series will explore how the built environment simultaneously reflects and influences culture, in Baltimore and beyond. Each lecture will expose how cultural values shape design. The three lectures are focused around themes with specific local resonance in Baltimore, a city in which the arts and culture are key to community identity, history, and future vitality: Architecture and Identity, Art and Architecture, Architecture and Social Justice. Visiting and local speakers will examine and highlight the built environment and its relationship with the arts, community initiatives, sustainability goals, preservation, equity, the vernacular, and more, as we reflect on how these have been shaped by design practice throughout AIA Baltimore's 150 year history.
Art + Architecture: This lecture will address the intersection of art and architecture, and the ways in which art, as an expression of culture, is reflected in the built environment. Speakers will discuss globally renowned cultural projects and museums, and local art and culture in Baltimore.
Benjamin Gilmartin, AIA of Diller Scofidio + Renfro, will discuss how the studio's significant cultural projects were acts of conservation, adaptation, and radical rethinking for contemporary use.  With the transformation of the Lincoln Center for Performing Arts campus and the recent MoMA expansion, DS+R sought to preserve the original DNA of two of New York's most iconic modernist projects, while opening up and democratizing these traditional citadels of "high art." The recently completed US Olympic & Paralympic Museum in Colorado Springs remediates an industrial brownfield area at the edge of the city center, to both revitalize the downtown core and build one of the most universally accessible museums in the nation.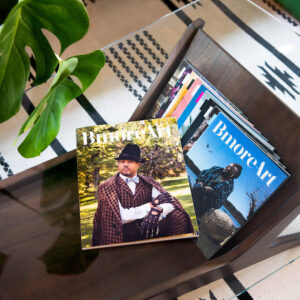 Cara Ober, Founding Editor and Publisher of BmoreArt will address artist and museum culture and the way they intersect and collide, assessing how this impacts art communities and establishes hierarchies of value.
About the Presenters
Benjamin Gilmartin
Benjamin Gilmartin joined Diller Scofidio + Renfro (DS+R) in 2004 and became a partner in 2015. Ben led the redesign of Alice Tully Hall, multiple public spaces within the Lincoln Center for the Performing Arts campus, and the Berkeley Art Museum and Pacific Film Archive at the University of California, Berkeley. Most recently, Ben completed the United States Olympic & Paralympic Museum in Colorado Springs, hailed as one of the most accessible museums in the country. He is currently leading multiple projects in London, including a 5 kilometer-long public space network at Greenwich Peninsula. In addition to completing DS+R's first building in Australia at the University of Sydney, Ben is also currently co-leading the design of a facility for MIT's School of Architecture and Planning in Cambridge and a major tech headquarters in the Pacific Northwest.
Cara Ober
Cara Ober is an artist, arts writer, curator, and the founding editor and publisher at BmoreArt, Baltimore's art and culture magazine. She writes regularly about artist, museum, and material culture, with emphasis on context and subtext in the art world.
In 2019, she was awarded a Rabkin Art Writers Grant and was commissioned by the Warhol Foundation to write "Artspeak and Audience" for Common Field's Field Perspectives Series. In addition to her regular writing and editing for BmoreArt, Ober has published articles in Vulture: New York Magazine, Hyperallergic, Burnaway, Art Papers, ARTnews, and The Baltimore Sun. Cara has taught classes and lectured at MICA, Johns Hopkins, American University, UMBC, and Goucher College.
She holds an MFA in painting from MICA and a degree in fine arts from American University. Over the past decade, Ober's critical reviews, essays, and interviews have explored the political and economic impact of the arts in Baltimore and the way artists maintain a professional practice and thrive in a city full of rich and diverse cultural traditions as well as serious social issues.
Thank You To Our Generous Sponsors!
Major Sponsor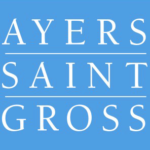 Supporting Sponsor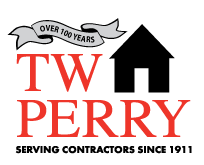 Capitol Sponsor
Corinthian Sponsor
Ionic Sponsor
APA Maryland
American Cedar & Millwork
Ames & Gough
Budova Engineering
Cianbro
Craig Gaulden Davis Architects
DoubleEdge Design
Hope Furrer Associates
Morabito Consultants
Moseley Architects
Pella Mid-Atlantic
Plano Coudon
Quinn Evans
Southway Builders
Suzanne Frasier, FAIA
T3XTURE
Ziger|Snead

This project was made possible by a grant from Maryland Humanities, with funding received from the Maryland Historical Trust in the Maryland Department of Planning. Maryland Humanities' Grants Program is also supported by the National Endowment for the Humanities and private funders. Any views, findings, conclusions, or recommendations expressed in the Spring Lecture Series do not necessarily represent those of Maryland Humanities, Maryland Historical Trust, Maryland Department of Planning, or National Endowment for the Humanities.