Presented by the AIA Baltimore Emerging Professionals Committee and NCARB
1.5 AIA CES LUs available
This program will provide an overview of the AIA Baltimore Achieving Registration Together (ART) ARE Prep course and study program. It will also cover the process for architectural licensure in Maryland, and NCARB's Architectural Experience Program (AXP) and the Architect Registration Examination® (ARE®).
A representative from the National Council of Architectural Registration Boards (NCARB) will present on a range of licensure topics relevant to students, interns, supervisors, architects, and people in the architecture profession. The presentation will review the steps necessary to achieve licensure to become an architect and other programs to get the most out of your career in architecture.
A representative from Maryland's DLLR Division of Occupational and Professional Licensing department will speak on state-specific requirements for licensure.
All attendees will be entered into a drawing for a free AIA Baltimore ART/ARE study session!
About Achieving Registration Together (ART)
AIA Baltimore's ART Program seeks to provide aspiring architects with the tools and resources necessary to successfully complete all divisions of the Architectural Registration Exam. The program is organized as a series of study sessions which extend over a six month period. Sessions are proctored by piers who have recently completed Registration. A course schedule would be available on the AIA Baltimore website later this fall.
About the Presenters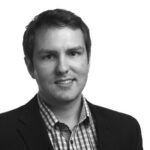 Nicholas R. Respecki, AIA, NCARB
Manager, Examination Development, NCARB
Nicholas Respecki is a Manager of Examination Development at NCARB. In this position, he works primarily on development of the Architect Registration Examination® (ARE®).
Prior to joining NCARB, Respecki worked as an architect and designer for multiple firms in Washington, DC. He has experience in all phases of design and construction, with work primarily focused on large scale university, sports, healthcare, and cultural projects.
Respecki holds a Bachelor of Science degree and a Master of Architecture degree from Ball State University in Muncie, IN. He is licensed to practice architecture in the District of Columbia, is a member of the American Institute of Architects, and holds the NCARB Certificate for national reciprocity.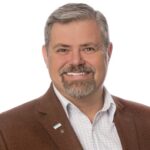 JEREMY FRETTS, AIA, NCARB, M.A. Ed.
Assistant Vice President, Experience+Education
Before joining NCARB as the Assistant Vice President for Experience + Education, Jeremy worked as a designer and project architect for 22 years at various firms in the Midwest and Mid-Atlantic regions. Jeremy is passionate about helping architects and the architectural profession become their best through excellence in education, training, and management practices.
Jeremy received his B. Arch. from Ball State University and M.A. in Education and Human Development from The George Washington University. He is a registered architect in Virginia and Indiana, and has extensive volunteer leadership experience. He is a member of the American Institute of Architects and holds the NCARB Certificate for national reciprocity.