The Excellence in Design Awards promotes and publicizes the work of AIA Baltimore members throughout our region and recognizes Baltimore Architecture Foundation Golden Griffin and Roger Redden Award recipients.
---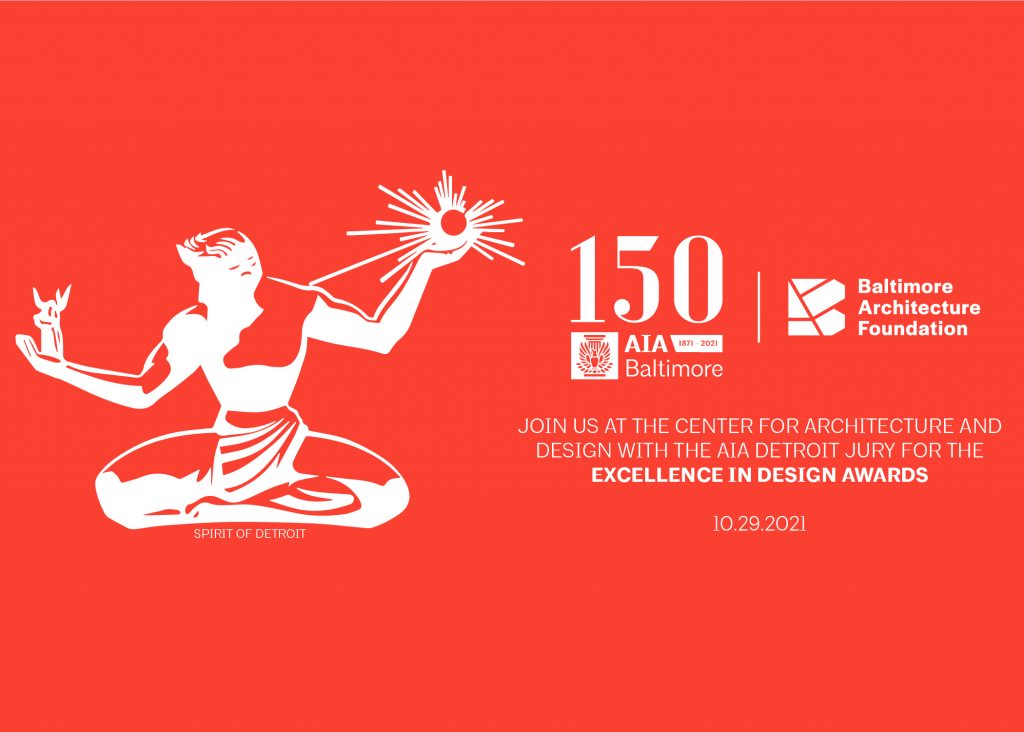 We are pleased to announce that AIA Baltimore's 58th Annual Excellence in Design Awards Celebration will take place at the Center for Architecture & Design. In response to COVID-19, we are structuring this year's Celebration as a hybrid program, with a digital component. View the 2021 Design Awards Event Page Here.
New this year: To honor 150 years of AIA Baltimore, we will be producing a Design Award publication highlighting the 2021 Excellence in Design Awardees. In order to successfully do this, our deadline for project submission is July 30, 2021 at midnight. 
---
Event Details
For Your Safety We Are:
Requiring Proof of Vaccination
Requiring Masks/Social Distancing
Hosting our Event Outdoors on the One Charles Center Terrace: this beautiful space designed by Mies van der Rohe is a covered outdoor terrace and rooftop deck with fountains and plentiful outdoor seating overlooking Center Plaza and the downtown Baltimore skyline
Offering a Virtual Experience
Limiting capacity to 150 patrons
Food and Drink Served with Social Distancing and Minimal Contact
Read Our Full 2021 COVID-19 Event Policy Here.
By registering for this event, you agree to comply with our Covid policy and to terms of the event waiver.
Attire: Creative Festive: dress to show off your design creativity and to celebrate AIA Baltimore's 150th!
Agenda:
4:30- Tour Check-In
5:00-6:00 Guided Tour of The Baltimore Center of Architecture & Design
6:00- Awards Ceremony (virtual program begins), Followed by Reception
9:00-Event Concludes
This event is an opportunity to gather with 300+ members of the design and construction industry for networking, recognition of outstanding design projects and to appreciate the important role of design in our built environment and its importance to businesses, institutions, and communities.
We are excited to announce AIA Baltimore's Design Awards jury from AIA Detroit. The Design Awards Celebration promotes great design in Baltimore and beyond and is a staple program for Baltimore Architecture Month.
Please consider sponsoring this annual event; by doing so, you are not only supporting AIA Baltimore but the architecture profession and our outstanding local design talent.  We encourage you to sign up early to maximize your exposure and enhance your visibility as we begin promoting this event.
Meet The Jury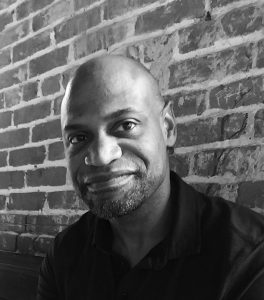 Russel Baltimore, AIA
During the past 25 years, Russell Baltimore has developed an broad range of experience in Architectural Design, 3-Dimensional Computer Visualization, Project Management, Construction Documentation, Construction Administration and Architectural Firm Development. The key to his overall success has been his desire to be involved with every aspect of the construction process, from Project Inception all the way through Project Closeout. Mr. Baltimore enjoys working on projects of all sizes and types while approaching each project as a new challenge on how to create spaces that improve our overall quality of life. He has worked with municipalities, developers, non-profit organizations, school administrators as well as individual property owners to put together projects that fit their financial, operational, spatial as well as aesthetic needs. Baltimore's portfolio of work includes Adaptive Reuse, Education, Historic Preservation, Hospitality & Entertainment, Light Industrial, Single-Family & Multi-family Residential, Public/Civic and Worship facilities.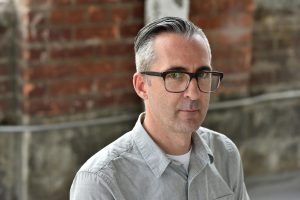 Christian Unverzagt, Assoc. AIA
Christian Unverzagt is an associate professor of practice in architecture at the University of Michigan's Taubman College of Architecture and Urban Planning. He also is the design director of the Detroit-based M1DTW, a nationally recognized, multidisciplinary studio that is engaged in expanding the boundaries of practice through the design of objects, artifacts, identities, and spaces.
Unverzagt has received numerous awards for his work, including the Michigan Chapter of the American Institute of Architects Honor Awards, I.D. Magazine's Annual Design Review, a North American Hairstyling Award for Best Salon Design in North America, and a "50 Books/50 Covers" award from the American Institute of Graphic Arts for one of the best designed books of the year.
He received a Master of Architecture with distinction from the Southern California Institute of Architecture in Los Angeles and a Bachelor of Science from the University of Michigan. He also studied at the California Institute of the Arts and at The Bartlett, University College London.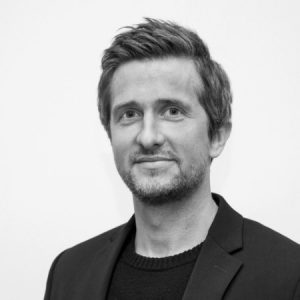 James Witherspoon, AIA
James Witherspoon is the Vice President of Architecture and Design at Bedrock, where he leads the design and execution of architecture projects across the Bedrock portfolio, with a focus on large-scale mixed-use developments.
James has over a decade of experience designing for the built environment. His experience ranges from urban strategic framework planning to post-industrial adaptive reuse to ground-up signature buildings, primarily within the City of Detroit.
At Bedrock, he played a crucial role in the design of the Shinola Hotel and is currently working on the redevelopment of the Hudson's Site. By leading and collaborating with local, national, and international design firms to realize these complex projects, his goal is to help build Detroit's legacy as a world-class destination for design excellence through thoughtful and equitable development.
James also writes and publishes articles on architecture and the built environment and has served as adjunct faculty at the Taubman College of Architecture at the University of Michigan. His work has been published in The Journal of Architectural Education, The Plan, MONU, Plat Journal, and Metropolis.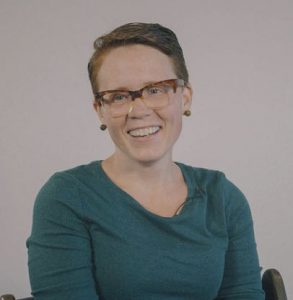 Katy Rupp, Assoc. AIA
Over the course of a nearly 15-year career in architecture, Katy has honed her ability to relate with clients, understand their goals, and collaborate on solutions that yield high-performing spaces completed on time and within budget. In a field where communication and interaction are crucial to a successful project, Katy excels. Throughout her career, she has covered all aspects of project delivery, including space planning, zoning and building codes, construction administration, field observation, and building assessment reports.
Her experience runs the full gamut of commercial project types, from workplaces and multi-family residential to retail and hospitality spaces.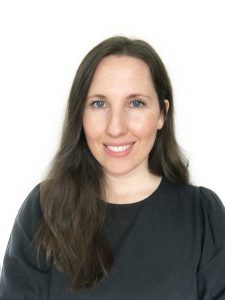 Alivia Stalnaker, AIA
Alivia Stalnaker, AIA, is an Associate and design architect at SmithGroup's Detroit office. For over a decade, she has collaborated with large teams to deliver a variety of workplace, higher education, and cultural projects, including the Edsel & Eleanor Ford House North Development and Ally Financial Detroit Headquarters. Her creativity, attention to detail, and commitment to designing unique, high-performing office environments have established her as a leader within the firm's workplace studio. Dedicated to environmental stewardship and occupant wellbeing, Alivia is also a LEED Building Design and Construction Accredited Professional and Fitwel Ambassador.
Residential Jury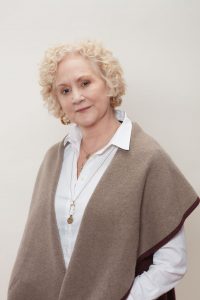 Cathy Purple Cherry, AIA, LEED AP
Grounded in her faith and driven by a passion for art and architectural design, Cathy Purple Cherry has been honing her craft since early childhood. Painting lessons at a young age inevitably led to her later studies at the Corcoran School of Art, University of Colorado, Boulder, and at the University of Maryland. Since graduating with her architecture degree in 1989, Cathy is resolute in her quest for excellence in residential design.
Purple Cherry Architects, Cathy's namesake firm, embraces advanced technologies and new materials in their custom designs for luxury residential architecture. Energetic and creative, Cathy is a natural leader and she relishes the problem solving inherent in architectural design. Warm and thoughtful, she gathers and processes information that informs the big picture as well as all the subtleties. She considers lifestyle as much as aesthetics. A wife and mother of three—her eldest is a special needs child—Cathy deeply understands the desire for a dream home that is not only beautiful, but which also supports the values and needs of her clients. A visionary and three-dimensional thinker, she is able to turn aspirations into built reality.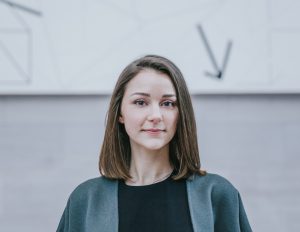 Lindsey May 
Lindsey May, AIA, is an award winning Architect based in Washington D.C. She is the founding principal of Studio Mayd—an architecture and design studio working on residential, cultural, and community projects. Lindsey is also the Assistant Director of the Architecture Program at the University of Maryland where she is a Clinical Assistant Professor.
Lindsey is a 2021 recipient of the Architecture League Prize and the inaugural winner of the 2020 AIA|DC Architect + Educator Award. In 2020, she was also recognized for her teaching and academic leadership with the University of Maryland School of Architecture Planning & Preservation's Dean Award and the Outstanding Educator Award.
Prior to founding Studio Mayd, Lindsey worked in architecture and design studios including: Diller Scofidio + Renfro, Lewis.Tsurumaki.Lewis, SOFTlab, and Rafael Vinoly Architects. Lindsey holds a Masters in Architecture from Princeton University and a Bachelors of Science in Architecture from the University of Michigan.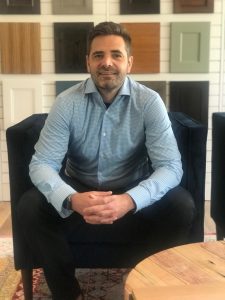 Dave Smith 
As owner and general manager of Smithouse Design + Build, Dave Smith's life motto is to "build homes + build people". Dave is passionate about improving the life experience of others by renovating their home using world-class project management and building skills.  Since 2005, his full-service residential construction firm has grown from a team of three to nearly 30 of the region's finest building experts, interior designers, and master craftsman. The firm's track record of providing exceptional client experiences has provided exceptional brand recognition within the community for completing projects that are stress-free from start to finish. This commitment to excellence has resulted in numerous awards, including the Baltimore Sun's Best of Baltimore, Baltimore magazine's Best of Baltimore, Remodeling magazine's BIG50, Crystal Design Awards Grand Prize for Winning Design, and Baltimore magazine's award as the "Face of Luxury Renovations" in Baltimore.
Social Equity Jury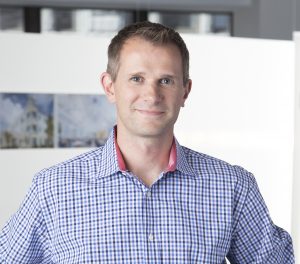 Brandon Schultz, AIA
As an architect who specializes in the design of all types of housing, Brandon understands that residential projects play a vital role in defining, transforming, and sustaining communities. His skills include the application of historic tax credit financing, Low Income Housing Tax Credit programs, sustainability improvements to existing buildings, and public outreach. He works closely with clients, tenant groups, community members, and review authorities to ensure that projects address program requirements and respond to neighborhood context.
Brandon's experience includes the design of affordable housing, adaptive use, new construction of row homes and midrise developments, high-rise renovation, tenant-in-place rehabilitations, and transitional housing.
He actively supports many non-profit housing and preservation organizations and takes pride in creating safe, inviting, sustainable, and functional housing. Brandon's residential projects have been a catalyst for community revitalization efforts and helped boost local economies throughout Maryland.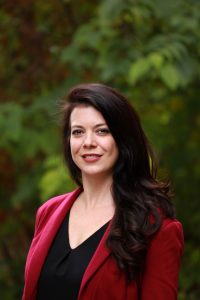 Heidi Thomas, PLA, ASLA
Heidi Thomas is Founding Principal of EnviroCollab, a landscape architecture, planning, and urban design studio focused on collaborative design projects and social equity initiatives aligned with cultural and environmental sustainability. Our work encompasses placemaking projects spanning many sectors and scales and all phases of project development — from outreach and engagement, to visioning and design, through documentation and construction administration. Driven by the values of inclusivity and empowerment, we view our roles as dynamic and adaptive, serving as nimble, creative intermediaries among our clients, partners, project stakeholders, and community members.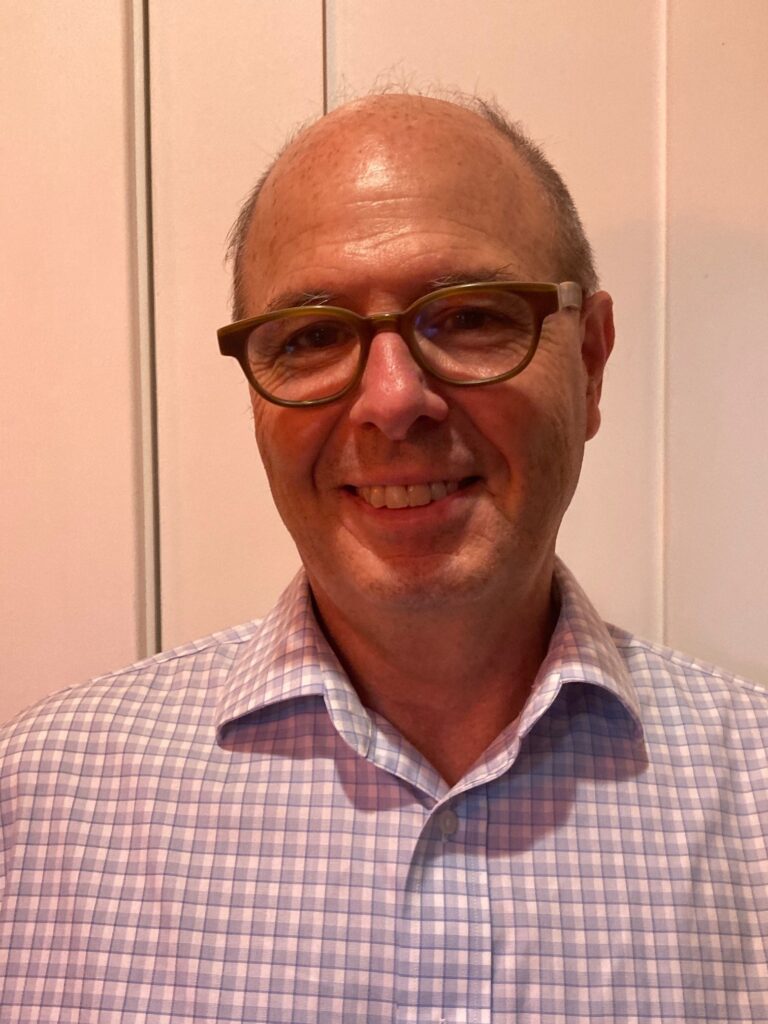 Daniel McCarthy
Daniel has served as the executive director of the Episcopal Housing Corporation since 1996. EHC's mission is three fold: to be a technical resource to Episcopal parishes and non-profit organizations wishing to pursue the development of affordable housing projects, to own and operate affordable housing and community facilities and to engage in community building projects through partnerships with neighborhood based partners.
Mr. McCarthy has been employed in the field of housing and community development for over twenty years after completing a Master of Arts program at the University of Maryland in Urban Studies with a focus on affordable housing finance and development.
Good Design=Good Business Jury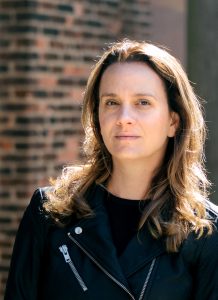 Pavlina Illieva, AIA
Pavlina Ilieva is an architect experienced in residential, commercial & institutional architecture and urban design. She is also Program Director of the Undergraduate Architecture and Environmental Design Program at Morgan State University and Member of the Urban Design and Architecture Advisory Panel (UDAAP) for the Baltimore City Department of Planning.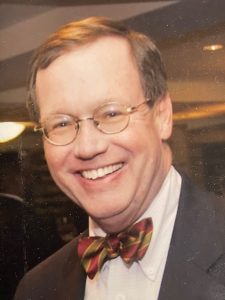 Al Barry
Al Barry, a 1970 graduate of Johns Hopkins University, is the Principal at AB Associates, a strategic planning consulting firm he started in 1995 following his retirement as a Baltimore City Planning Department Assistant Planning Director responsible. At AB Associates, he has completed over a dozen community master plans including plans for the Jones Falls Valley, Upton, Flag House Courts and Ruxton-Riderwood neighborhoods. Between  1997 and 2001, he was an expeditor for HUD's HOPE VI program  working in Richmond, VA and Bradenton FL to transform existing public housing into new mixed income communities using the Congress for the New Urbanism's design principles.
He has been President of the Charles Village Association and the Citizens Planning and Housing Association, a Founding Board member and organizer of 1000 Friends of Maryland and on the Boards of the Baltimore Architecture Foundation and Baltimore Heritage. Between 1998 and 2013 he taught a course on development regulation at the Johns Hopkins Masters in Real Estate Program. In addition to assignments in western and eastern Europe for the State Department, he received a Fulbright award in 2001 to study urban planning in Germany.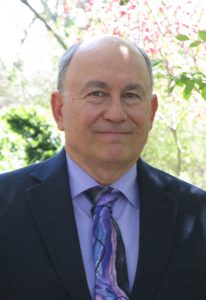 Anthony Consoli, AIA
Anthony Consoli is the Campus Architect for the University of Maryland Baltimore, the founding/professional schools campus located west of Lexington Market. At UMB he has inspired many campus improvements including an outdoor art gallery, the Greene Street Pocket Park and many new enhanced green spaces and pedestrian walkways. He also served as a juror for several Maryland State Arts Council public art competitions.
Anthony has long been very active in the Baltimore Chapter of the AIA, where he initially was a member & then co-chair of the Design Awards committee. Later he co-founded the Future Architects Resources (FAR) Committee in 2012, served as its co-chair and currently as an adviser. FAR's mission is to "be a vehicle for collaboration among professionals and educators (universities, community colleges, middle and secondary schools) towards the education of future architects and enlightened citizens of the built environment." [FAR offers a college scholarship program and participates in numerous career day & STEM outreach events to students in the Baltimore region. FAR has also created an "Adopt-A-School" program which pairs Baltimore architectural firms with K-12 schools on a longer-term basis of career discovery.]
Anthony is a member of the BAF (Baltimore Architecture Foundation) Board and is among the finalists for MCCEI's (Maryland Center for Construction Education & Innovation) Pathway "Built Environment Hero Award" together with Kathleen Sherrill, AIA. He has also served as a juror for several ACE (Architecture, Construction, Engineering) Mentorship program competitions. He and his wife, Mary Jo Harris, a state children's health nursing consultant, live in the Mount Washington neighborhood of Baltimore.
---
Thank You to Our Generous Sponsors
150th Year Sponsor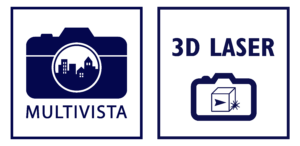 Keystone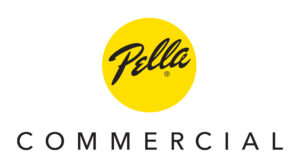 Capital
Penza Bailey Architects, a studio of PRIME AE Group
Bar
Murphy & Dittenhafer Architects 
Pedestal 
3-Form
Marren Architects
Palindrome Design Associates
Site Resources, Inc.
Swirnow Systems
Foundation
APCO Signs
JJ Flooring
Kibart
MAG Lighting Design
Mahan Rykiel
Sub Zero Group-Mid Atlantic
Thank You to Annual Sponsors
Platinum Sponsors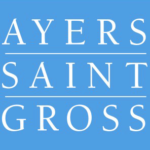 Gold Sponsors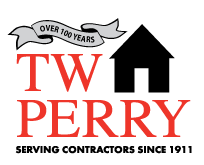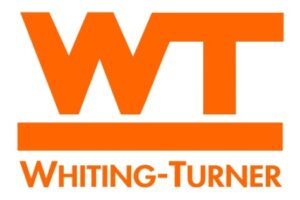 Silver Sponsors
GWWO Architects
James Posey Associates, Inc.
Mueller Associates
Northpoint Builders
Potomac Valley Brick & Supply Co.
Site Resources, Inc.
STV Inc.
Bronze Sponsors
American Cedar & Millwork
Ames & Gough
Budova Engineering
Cianbro
Craig Gaulden Davis Architects
DoubleEdge Design
Hope Furrer Associates
Morabito Consultants
Moseley Architects
Pella Mid-Atlantic
Quinn Evans
Southway Builders
Ziger | Snead