Congratulations to the CivicLAB 2016 graduating class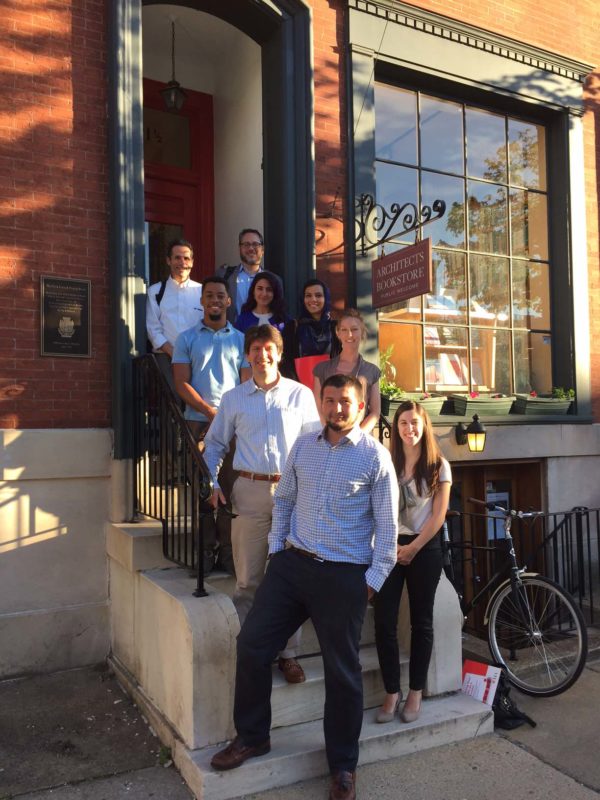 Lubna Chaudhry, Assoc. AIA
Anthony Gill, AIA
Jimmy Leonard, Assoc. AIA
Rashaad Mayes, Assoc. AIA
Laura Meador, Assoc. AIA
Jacqueline Murray
Negar Tabibian
Maja Tokic, Assoc. AIA
CivicLAB Session 4: Citizen Lobbying (June 14)
Presenters:
Current AIA Maryland Board of Directors: Chirs Parts, AIA, LEED BD+C; Principal at Hord |Coplan| Macht, and fellow AIA Maryland Director Joel Fidler,  AIA; LEED AP,  Senior Associate at Ayers Saint Gross Architects & Planners
Speakers shared recent developments of this year's legislative session of the Maryland General Assembly and discussed some of the upcoming bills that could have an impact on the architectural profession and Maryland architects.
CivicLAB Session 3: An Overview of Baltimore's Green Building Code (May 17)
Presenters:
AIABaltimore Committee on the Environment and Resiliency (COTE | R) members: Carri Beer, AIA, Brennan + Company Architects; Martina Reilly, AIA, JP2 Architects; Rudy Schaar, AIA, Whitman Requardt & Associates.
Speakers discussed Baltimore's building code, resiliency and disaster planning, and AIA's 2030 Sustainability Commitment.
CivicLAB Session 2: Historic Preservation and Adaptive Reuse (April 5)
Presenters: 
Tom Liebel, FAIA, NCARB, LEED Fellow; principal at Marks, Thomas Architects; chair of Baltimore City's Commission on Historical and Architectural Preservation (CHAP); author of Industrial Baltimore.
Klaus Philipsen, FAIA, LEED AP; principal at ArchPlan Inc., Philipsen Architects; co-founder of 1000 Friends of Maryland, a nonprofit growth management group, President and co-founder of D center, a non-profit design center in Baltimore; member of the Advisory Group of the national Regional and Urban Design Committee of AIA (RUDC). Klaus is an avid blogger at archplanbaltimore.blogspot.com.
Speakers discussed approached to historic preservation in Baltimore through advocacy and practice.
CivicLAB Session 1: Community Design and Engagement (March 15)

Presenters: Laura Wheaton, RA, LEED AP, Program Manager at Neighborhood Design Center (NDC); Elaine Asal, Senior Associate at Gensler, and John Dimenna, AIA, LEED AP, Vice President Rubeling and Associates
Speakers discussed neighborhood revitalization strategies, pro bono design and community engagement, and the important role of architects, designers and planners in community design and civic involvement.