October 3 @ 5:30 pm

 – 

7:30 pm
First Unitarian Church, 1 W. Franklin St., Baltimore MD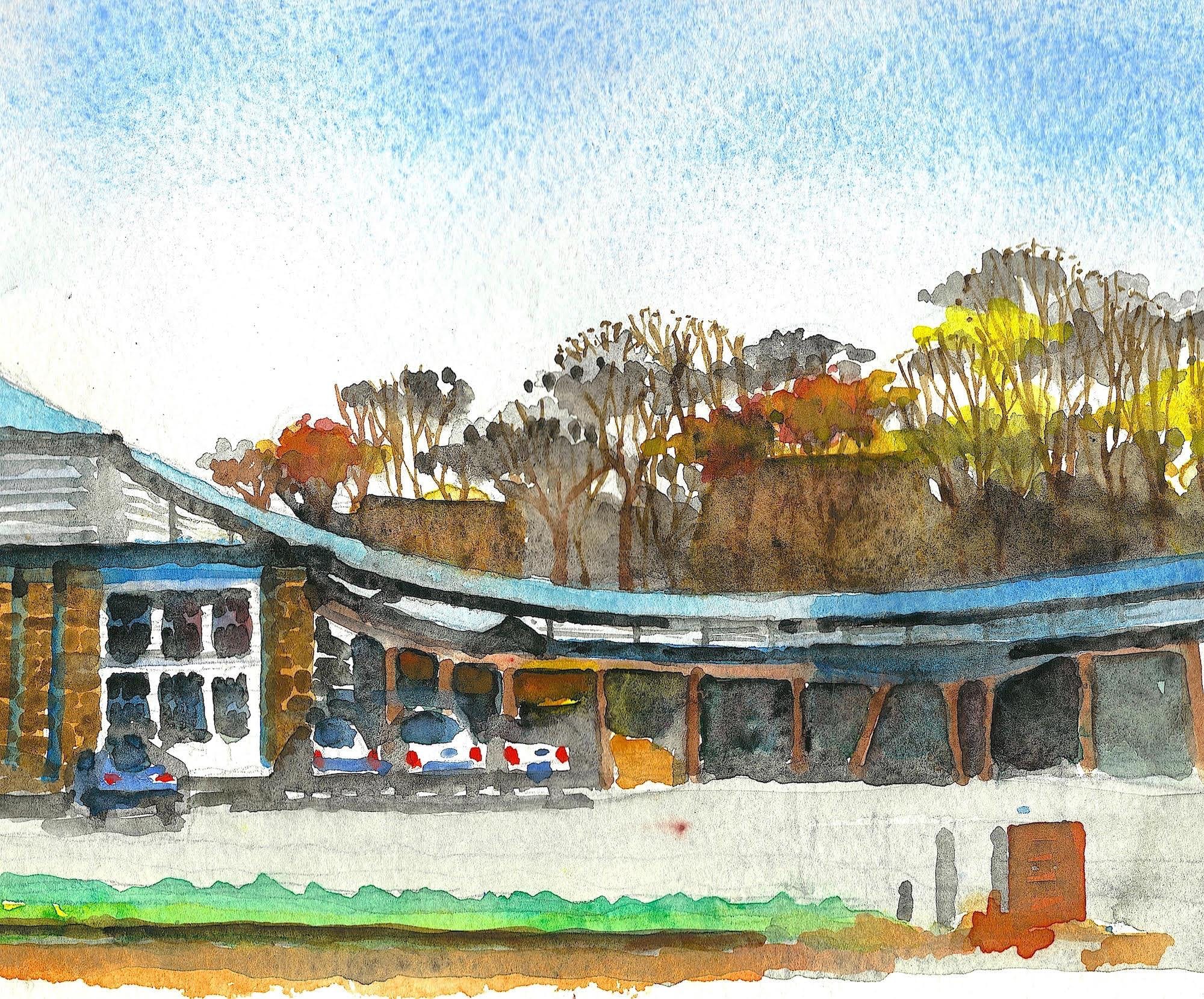 Doors Open Baltimore Kick-Off Lecture Presented by the Baltimore Architecture Foundation and Baltimore Heritage as part of Free Fall Baltimore
5:30 pm – Talk
6:30 pm – Reception
Find the love with the Baltimore Architecture Foundation and Baltimore Heritage for this year's Doors Open Baltimore Kick-Off Lecture, featuring architect and artist Jerome Gray. Jerome will explore a number of underappreciated historic buildings hiding in plain sight that come to life when seen through the lenses of an architect, researcher and artist.
From the Modernist Kagro Building at the corner of North and Maryland Avenues, to the New Refuge Deliverance Cathedral at St. Paul and Chase Streets, Baltimore contains a number of distinct buildings that are highly visible, curiously vacant, and all but overlooked. Jerome will discuss his research into who built these places, who occupied them, who were supposed to be their stewards, and how these underappreciated buildings contribute to Baltimore's built environment. The discussion will combine research into the histories of these buildings, comments on them as an architect and artist, and a presentation of Jerome's own artwork celebrating them as part of Baltimore's urban fabric. Other buildings include the Modernist Comprehensive Car Care building in Mt. Vernon, the diminutive Union Trust Bank on Harford Road south of Clifton Park, Martick's Restaurant, and much more!
The event will be hosted at the First Unitarian Church, built in 1818 and designed by architect Maximilian Godefroy. The church is also a Doors Open Baltimore 2019 open house site!
Image: Maryland & Pennsylvania Railroad Roundhouse on Falls Road, painted by Jerome Gray.
This talk is part of Free Fall Baltimore which is presented by BGE, and is a program of the Baltimore Office of Promotion and the Arts, an independent non-profit 501(c)(3) organization.