AIA Baltimore and the Baltimore Architecture Foundation (BAF) will establish a Center for Architecture and Design (The Center) at One Charles Center, a historic landmark building designed by Mies van der Rohe. The space is located at 100 N. Charles Street at the retail level fronting onto Fayette Street, and adjacent to Center Plaza.
The Center for Architecture and Design will serve as a high profile and visible space to showcase the important role of architects and design, and as a dynamic hub to engage professionals, students, and the public. The Center will be AIA Baltimore and BAF's new headquarters, and will provide collaborative administrative and program space for allied professional industry, advocacy, and education organizations, including Baltimore Heritage, Inc., the Baltimore Chapter of the National Organization of Minority Architects (Bmore NOMA), the Baltimore Chapter of the Urban Land Institute (ULI Baltimore), the Maryland Chapter of the American Society of Landscape Architects (ASLA Maryland), and the Maryland Chapter of the American Planning Association (APA Maryland), as well as other organizations and educational institutions to be announced.
Based on a survey of members and constituents, priority goals for the design of The Center are that it must represent the forefront of design thinking, be functional/flexible, and be a model for sustainable design best practices.
The space totals about 3,600 net square feet and will include administrative space, and flexible space to be configured variously for meetings and events, presentations, gallery exhibitions, and small retail.
Request for Qualifications (RFQ)
The intent of this RFQ is to find a partner to realize AIA Baltimore's vision for The Center into built space. Specifically, the offer shall address how the proposed team will provide the services required.
This is a Qualifications Based Selection (QBS) process: the jury will focus on the offer's philosophy, process, and approach to The Center for Architecture and Design, not specific design solutions. AIA Baltimore is not requesting design sketches, drawings, or space descriptions as part of the initial qualifications submissions, and will not consider these in the selection of shortlisted architects.
Architects submitting to the RFQ should include:
(60 points) – Five projects with detailed description of their relevance to The Center (per provided summary) and resumes of the proposed team and consultants, and their relevance to the project;
(20 points) – A summary of AIA's meaning to your practice and firm, and how The Center will promote design community collaboration and engagement among professionals, students, and the public, and achieve the goals noted above;
(20 points) – Work plan to complete the project on time and on budget per the listed schedule. AIA Baltimore is considering building rating systems and certifications (LEED, WELL, etc.), and submissions should address experience with these, and suitability to the Center.
RFQ submissions must be accompanied by a statement, signed by the Principal-in-Charge, that the entrant has not utilized any unpaid labor in the last 5 years. This can be included in the work plan section of the submission. Architects unable to provide this statement will not be considered.
RFQ submissions must be formatted as a single 8.5×11 PDF 20 pages or less in length and 10 MB or less in size and uploaded to a secure URL by 6:00 pm EDT on July 12, 2019. (edited July 3, 2019)
LINK TO SUBMIT QUALIFICATIONS
Eligibility
All AIA Baltimore members in good standing (membership fees should be current) are eligible to participate in this RFQ. Those involved in the project, and the individual signing and sealing the drawings, must be AIA Baltimore members.
Selection Process + Competition
A jury will review the qualifications submitted by the deadline and select a shortlist of three architects. Those shortlisted will be notified of their selection and provided with a document summarizing a visioning session for the Center for Architecture and Design held in May 2019 with AIA Baltimore and BAF leadership and representatives from partner organizations.
Those shortlisted will be asked to develop design ideas within an approximate 1-week timeframe, and then interview with the jury at a time and place of AIA Baltimore's choosing. Shortlisted architects shall each receive a $5,000 stipend. No further compensation shall be due to those shortlisted other than what is articulated via a contract for design services with the selected architect.
The jury shall, based on the design ideas, interview, offer, and any other information they choose to consider, select a firm for AIA Baltimore to contract with for design services for The Center. Selection by the jury shall itself not constitute a binding contract for services. The selected firm will be expected to use AIA contract documents for this project.
AIA Baltimore wishes to deliver a fair fee to the selected Architect for this space. Compensation will be set at 7-10% of the total budgeted construction cost for the space, which we anticipate will be in the $75 – $85 per square foot range. A total project budget has been established by AIA Baltimore.
Jury
To maximize transparency and avoid conflicts of interest, the jury will consist of 2019 AIA Baltimore President and Professor Suzanne Frasier, FAIA (Morgan State University School of Architecture & Planning) and four AIA leaders from other cities that have centers for architecture and design.
 Suzanne Frasier, FAIA, Morgan State University School of Architecture + Planning | President, AIA Baltimore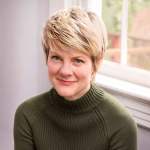 Suzanne Frasier, FAIA is the Chair of the Department of Undergraduate Design at Morgan State University's School of Architecture and Planning where she has been a faculty member since 2005. She is a licensed and registered architect with over 20 years of professional experience in the design and construction industry prior to becoming a full-time academic. Suzanne has been actively involved with the AIA for over three decades.

Rebecca Johnson, Executive Director, AIA Philadelphia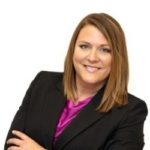 Rebecca Johnson is Executive Director of AIA Philadelphia and the Center for Architecture. Prior to this, Johnson served as Executive Director of the Fairmount Community Development Corporation (CDC), where she led strategic efforts to grow the Greater Art Museum Business Alliance (GAMBA). Johnson has served as a land-use and zoning attorney at Scenic Philadelphia (formerly SCRUB), Kaplin Stewart, Philadelphia, and Zator Law Offices, Allentown. A Philadelphia resident for the past 12 years, Johnson earned a bachelor's degree in sociology at Lehigh University, a master's in sociology/urban studies at Georgia State University, and a law degree from Temple University Beasley School of Law.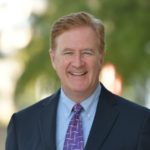 Richard Miller, FAIA, LEED AP BD+C, Hoefer Wysocki | President,  AIA Dallas/Architecture and Design Exchange
Richard Miller, FAIA is Partner with Hoefer Wysocki, a 140-person firm with offices in Dallas and Kansas City. As the firm's higher education practice leader, his architectural career spans over 30 years, completing more than 40 major projects for 30 higher education institutions totaling a $1 billion in construction. Richard is 2019 AIA Dallas President and on the executive committee of the Architecture and Design Foundation co-located in the chapter's new Architecture and Design Exchange. Richard is a graduate of the University of Texas at Austin, published author, speaker and has served as guest lecturer and juror at four distinguished schools of architecture.
Dawn Taylor, Executive Director, Kansas City Center for Architecture & Design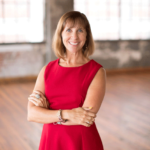 Dawn joined AIA Kansas City as Executive Director in June 2010. Prior to AIA Kansas City, she spent 17 years in fund raising for distinguished Kansas City art museums. During Dawn's tenure, AIA Kansas City has won two national AIA awards and reached its highest membership numbers in the chapter's history. Her leadership accomplishments include the launch of Center for Architecture & Design in 2014, along with the rapid expansion of KC Design Week since its inception in 2010. A native of Oklahoma City, Dawn graduated with honors from Duke University.
Kim Yao, AIA, Architecture Research Office | President-Elect, AIA New York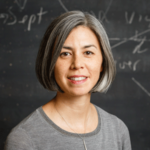 Kim Yao, AIA, is Principal of Architecture Research Office (ARO), a 30-person firm in New York City. She holds an undergraduate degree in architecture from Columbia College: Columbia University, and a Master of Architecture from Princeton University. Kim is Adjunct Assistant Professor of Architecture at Columbia University's Graduate School of Architecture, Planning and Preservation, and has also taught at the School of Constructed Environments, Parsons, the New School for Design and Barnard College (2001-2011). She is on the Executive Committee and Board of AIA New York and the Center for Architecture as the 2019 President Elect of AIA New York.
Schedule
Due to the timing of the lease, this project is on an aggressive schedule:
RFQ Issued – June 24, 2019
Questions Due to Kathleen Lane, AIA: klane@aiabalt.com – July 3, 2019, 6:00 pm EDT.
Questions and responses to be posted on AIA Baltimore website (on this page).
Responses issued – July 8, by 6:00 pm EDT
RFQ Due – July 12, 2019, 6:00 pm EDT
Shortlist Notified/Additional Instructions Presented – July 19, 2019
Shortlist Interviews – August 1, 2019, 3-6pm (edited July 3, 2019)
Firm Selection and Fee Negotiation – August 5 to 7, 2019
The selected firm must be prepared to begin work on or before August 8, 2019 and deliver final construction documents to the landlord by September 13, 2019. Shortlisted firms will receive additional information about the construction schedule.
The construction schedule is anticipated to be 14 weeks in duration.
Questions submitted/responses:
Will entrants have access to the space prior to the RFQ? 
As stated in the RFQ, no design ideas are sought during the qualifications stage. The three finalist architects/firms will be provided with photos of the space, base plan, and detailed program info, as well as a report from a visioning session held with AIA Baltimore board members and committee chairs, and additional information. The address and location of the space has been published as part of the RFQ.
Will replacement of the storefront be a part of the scope? 
No, this is not part of the scope.
Will the streetscape be a part of the scope, and if so, to what extent?
No, this is not part of the scope.