AIA Baltimore and the Baltimore Architecture Foundation are excited to announce the 2021 Gingerbread House Competition! This year, our challenge is for participants to choose a building from our Sweet Sixteen Round of BAF Arch Madness Competition! Prizes are available for winners in each of the awards categories.
Proceeds of the event, including sponsorship and registration fees, will support the Baltimore Architecture Foundation's public programs and scholarships.
Fundraising Drive
We ask our design teams to compete in fundraising for our AIA Baltimore/BAF scholarships. The team that raises the most will win a $250 gift card to a local bakery!
Donations can be made here. Donors should specify the team they are donating on behalf of by checking the comment box in the donation form. Donations can be made electronically or by check.
You can enter as a team or solo. Participate with your co-workers, family and friends, or on your own.
Get inspired by the winners of last year's Gingerbread House Competition.
Gingerbread Building Specifics
*Design must be inspired by the list of 2021 BAF Madness Buildings
*Design must fit a base that is 24"x 24"
*Video: Due 12/8, 2 minutes maximum,(videos are not necessary for judging but are highly encouraged so we can show off your designs!
*Delivered To The Center of Architecture and Design by 12/9
Each gingerbread house will be displayed in the windows of The Center for Architecture & Design!
While visiting our gingerbread houses, don't forget to stop by Downtown Partnerships Candy Lane Nov. 20 – Dec. 31 at Center Plaza, 110 W. Fayette Street. The Park at Center Plaza will be transformed into Candy Lane with larger than life sweet-themed installations, thousands of lights, activations, performers, and delicious local retailers! Learn More
---
Sponsor This Unique Event!
See all 2021 Sponsorship Offerings
Sign up to be a 2021 Gingerbread House Design Competition Sponsor by emailing Margaret Stella Melikian at mstella@aiabalt.com
---
Meet the Judges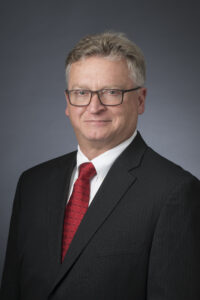 Marco Legaluppi
Marco Legaluppi, PE is the President of Whitney Bailey Cox & Magnani LLC (WBCM), a full-service, multi-discipline engineering firm headquartered in Baltimore, MD. As a portion of his duties, Mr. Legaluppi is responsible for coordinating structural design efforts across multiple offices and overseeing the architecture department. Marco is a life-long Baltimorean who graduated from the University of Maryland, College Park with a Bachelor of Science in Civil/Structural Engineering and a Master's of Science in Civil Engineering. A Registered Professional Engineer in over 15 states, Marco has 38 years of experience with structural engineering design, inspection, and assessment. Marco is currently on the Executive Committee Board of the Engineering Society of Baltimore (ESB), sits on the University of Maryland Board of Visitors for the School of Civil Engineering, and is an active member of numerous industry organizations.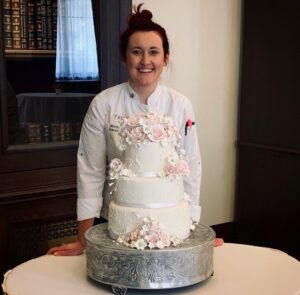 Monica Amtower
A baking and pastry graduate of the Culinary Institute of America in Hyde Park New York, Monica Amtower is a Baltimore native who spent her career grinding in some of the best establishments that she could get into: Cafe Boulud in Palm Beach, the Inn at Little Washington, the Four Seasons in Baltimore, the James Beard nominated Forman and Wolf group, Montage International at the Sagamore Pendry Luxury Hotel, Executive Pastry Chef at the only Forbes 5 star hotel in downtown Washington D.C. – Trump International, and currently is the Operations Manager for the Washington, D.C. territory of Tatte Bakery and Café.
Chef Monica's favorite thing about hospitality is being invited into guests special occasions and being a part of their memories.  Her favorite thing to make is cakes: wedding cakes, specialty cakes, gender reveal cakes.  In her very little free time, Monica enjoys antiquing with her husband and finding "pick your own" flowers.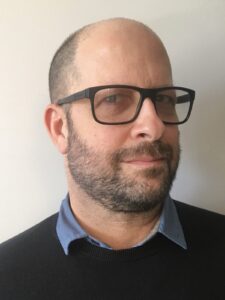 Gabriel Kroiz, AIA 
Gabriel Kroiz, AIA founder and principle of Kroiz Architecture has over 25 years of experience as an architect, builder, and educator. As an architect, Kroiz's experience includes award-winning projects in the US and Asia. As a builder, he has focused on small, detail intensive projects which allow for a high level of research and experimentation with materials and their application. In 2008 Kroiz joined the School of Architecture and Planning at Morgan State University as its first Program Director working to achieve the school's missions of providing access to the design professions for underrepresented minorities and performing research focused on the redevelopment of Baltimore and the surrounding region. He has contributed to research about Morgan in the areas of design pedagogy and campus design. In 2017 he was co-recipient of the ACSA Diversity Achievement Award for Morgan's Beginning Design Pedagogy and this program has risen nationally to number two in the production of Black Undergraduate Architects.